Now available – Get yours today!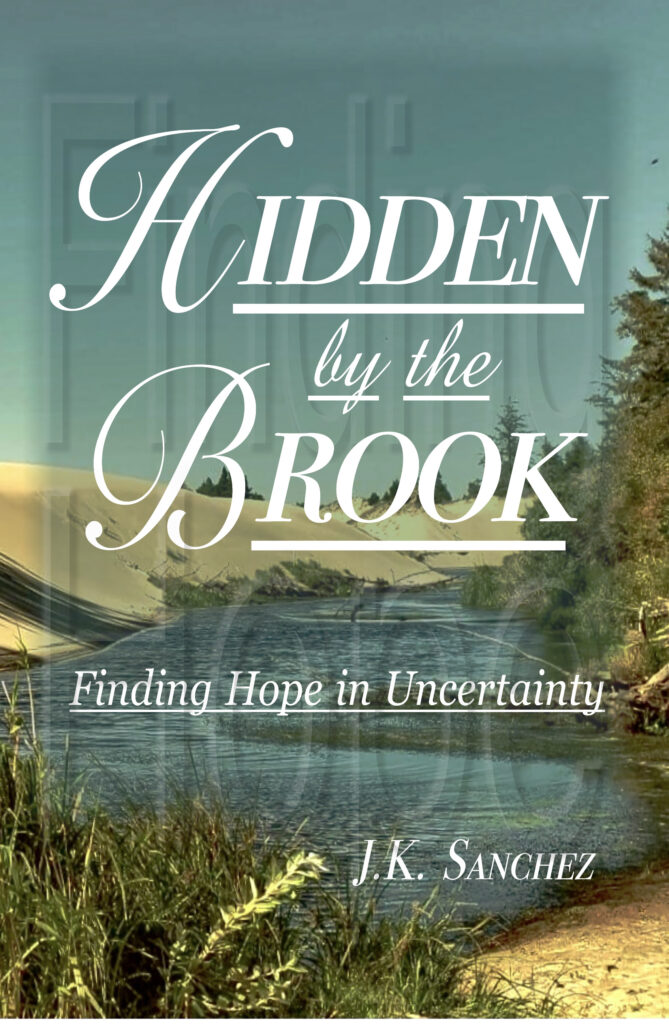 Hidden by the Brook
Find your hope being stirred as you walk with me through fictional depictions of well-known stories from the Bible. Join me as we delve into our current lives of uncertainty with thought-provoking teaching.
See with new eyes how God strategically hid away, removed everyday distractions and prepared some of your favorite characters for His great purposes.
Expect your faith to be stirred and your heart to be humbled as you learn to surrender to His timing and control – not your own.
Anticipate His specific God-ordained assignment to be revealed as you prepare your heart at the foot of the Cross.
Come to understand the hidden times of your life, as your own waiting process reveals the goodness and faithfulness of God, the love and mercy of Jesus Christ and the peace and powerful whisper of the Holy Spirit.